If you no longer wish to receive our emails please CLICK HERE TO BE REMOVED instead of flagging as spam.
If you're not interested in this show, but one of our others and mark this email as spam, we will no longer be able to email you.
If you don't tell us you're not interested, we won't know!
PRINT THE FIRST PAGE TO RECEIVE $2 OFF REGULAR ADMISSION!
No printer? WRITE THE INFO IN THE 5 BOXES ABOVE (NEATLY)
ON A SHEET OF PAPER AND BRING IT WITH YOU FOR $2 OFF REGULAR ADMISSION!
(SORRY, TO SPEED UP ADMISSION FOR OUR CUSTOMERS, WE CAN NOT ACCEPT SMARTPHONE SCREENS.
PLEASE PRINT THE FIRST PAGE OF THIS EMAIL OR WRITE THE INFO FROM THE 5 BOXES ABOVE ON A PIECE OF PAPER)
VENDOR UPDATE BELOW!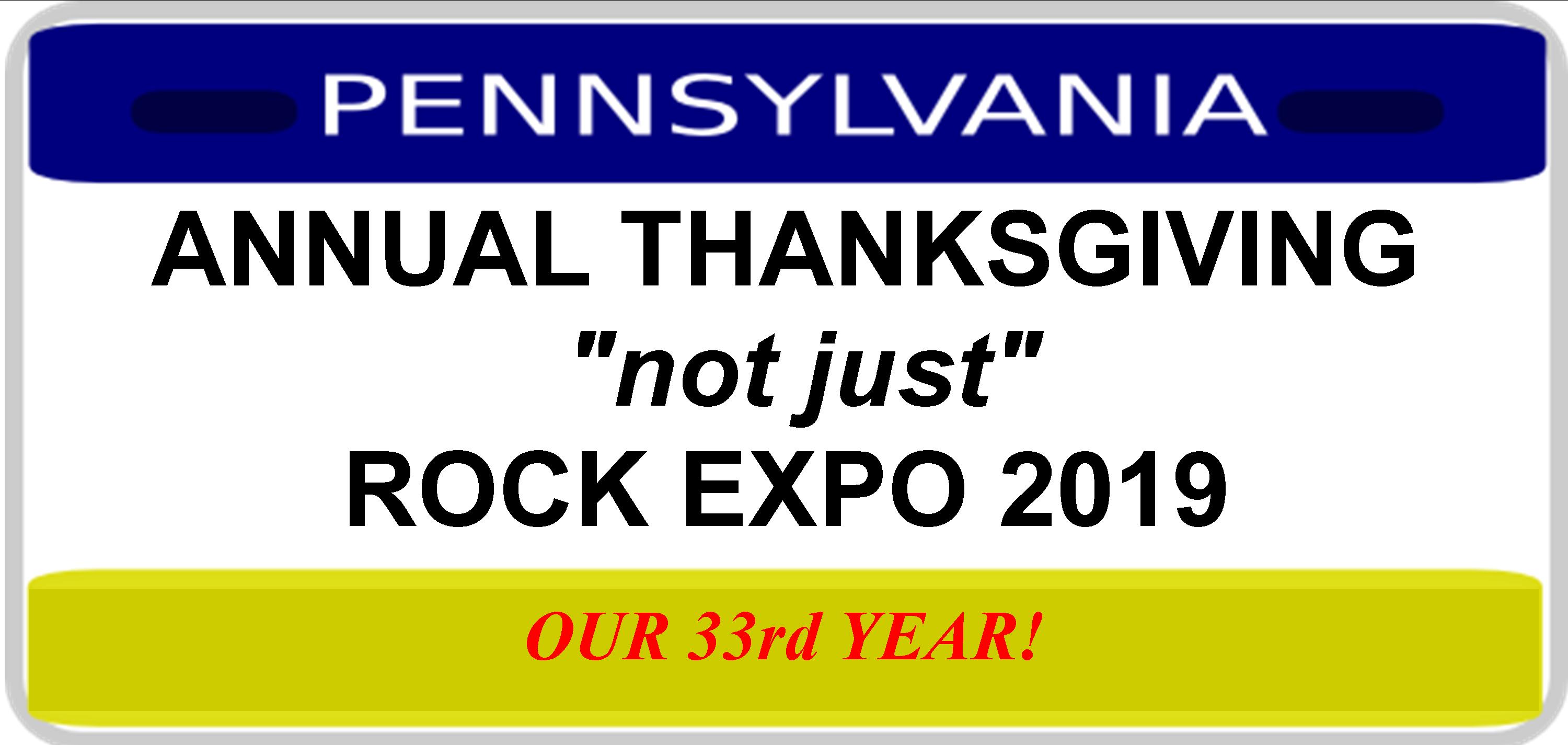 Friday November 29, Noon - 6pm
Saturday November 30, 10am - 4pm
(Thanksgiving Weekend)
THE GREATER PHILADELPHIA EXPO CENTER
100 Station Ave
(PA Turnpike to Route 202S to Route 422W)
Oaks, PA
[GPS: 1601 Egypt Road, Phoenixville, PA 19460, then follow signs to the Expo Center]
or click here for directions
***
Vendors From Across The U.S.A.!
RECORDS * CDS * 45'S * 12" * DVDS * POSTERS * BOOKS
MAGAZINES * T-SHIRTS * MEMORABILIA and MORE!!!
Sample Vendor List (there's a lot more):
1) Ray Sohmers Collectibles (NY): One of the largest selection of Beatles Memorabilia in the Northeast, along with a great selection of Tour Programs scanning 1960s to Present. We will also have a large selection of posters. We have a large selection of music, sport, TV/Movie items available. Send us your wantlists and we can reserve any item(s) for you for pickup at the show. Lists and questions and be sent to rwsmusic. Credit Cards Accepted.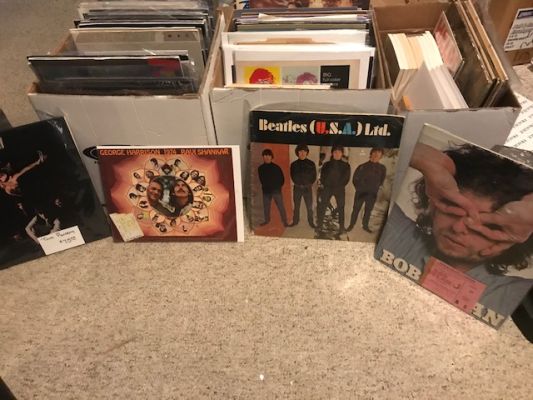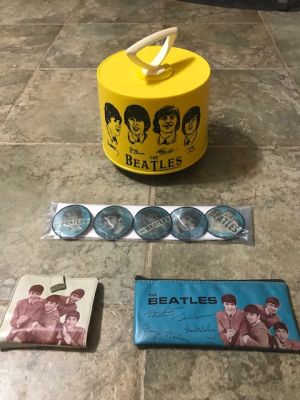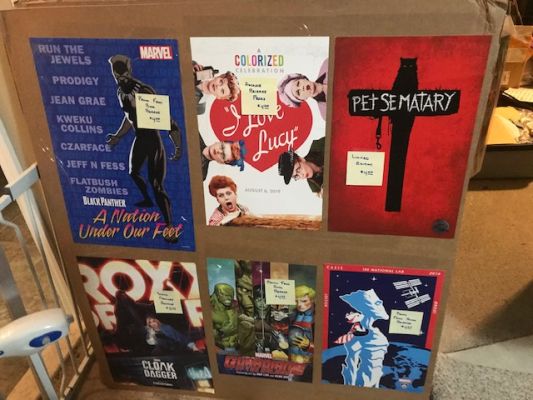 2) Jennifer Camillo (FL): Classic Rock, Blues, New Wave, Heavy Metal, 80's Hair Bands, Soundtracks and Christmas LP's.
3) Iris Records (NJ): Iris Records returns with our fab five tables full of frickin' musical fun! Great indie rock, punk/new wave & electronica vinyl, reggae & hip hop & blues & classic rock too. We'll also have our endlessly comprehensive setup of CDs of all genres at different price points (four and eight dollars), including a cool recent acquisition punk/metal collection, Christmas CDs, psych stuff, groovy soul comps, way too much to list. And of course (OF COURSE) our annual dollar CD mash mess scrum scramble-fest resumes with thousands of compact discs waiting for your greedy paws (and CD players). Of course we take cash, but credit cards, Paypal, Apple Pay & Venmo too. Can't wait to hang out with everyone again!!! Credit Cards Accepted.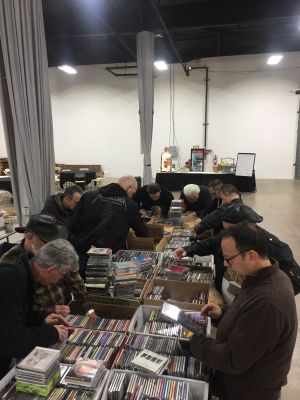 4) Shaun Oliver (NY): Lots of NEW Arrivals on LP and Singles from the UK-Japan-Europe. Rare CD's and lots of new and original Pins and Badges. Also Punk / Metal / Gothic / New Wave / British Invasion and Christmas LP's.
5) Andy Ross (CO): New Import LP's. Classic Rock, Heavy Metal, Goth and Alternative. Punk Rock 45 Re-Issues. Heavy Metal and Hard Rock Jigsaw Puzzles featuring Iron Maiden, Judas Priest, Metallica, Motorhead and Rush. Credit Cards Accepted.

6) CVC Collectibles (TN): CVC Collectables, Clarksville, TN has been in business since 1984 and selling at the Philadelphia/Valley Forge/Oaks shows since 1986. We specialize in Classic and Progressive Rock in LP, CD (mostly import only), DVD and 45's formats from the 60s to current. New, Used and Rare! Our web site is - cvccollect. Credit Cards Accepted.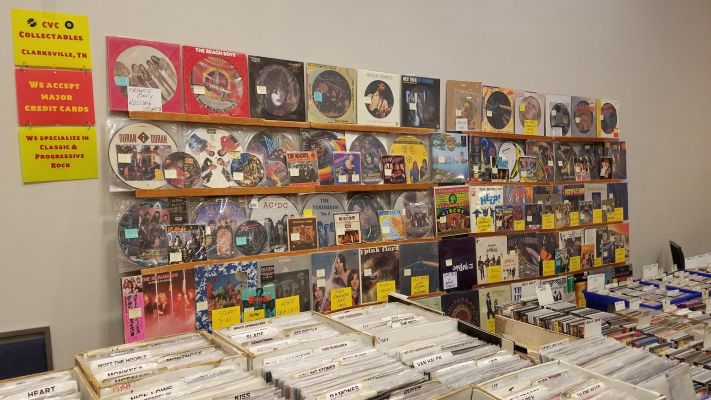 7) Steve Jedinak (): New Vinyl releases both Reissues and New titles, Obscure Compilations and Soundtracks, Library Reissues, Reissues of Soul / Jazz / R&B, Rare Import 45's, and New CD's. Credit Cards Accepted.
8) Jax-Wax: Quality LP Records (GA): I carry a nice selection of ~1000 LP's (14 crates) in the following genres: Ambient, Classic Rock, Electronic, Experimental, Glam, Hard Rock, Krautrock, Metal, New Wave, Prog, Pysch and Punk. Most albums are imports: Japanese and Japanese White Label Promos, German and UK pressings. I also carry 4 crates of oddball records, a tub of import CD's and posters. Plus, I carry handmade art, with "Enhanced Album Covers", based on worthless LP's! Any two purchases gets a discount. Cash is king, but I can now accept Credit Cards and as always, PayPal. I look forward to seeing you! Credit Cards Accepted.
9) Sid Smith (MA): [Saturday Only] 50's & 60's Rock, Oldies, Country, LP's / 45's / EP's Some 78's. Beatles cards & Beatles painting on canvas from fan club. James Dean poster from 1957. Credit Cards Accepted.
10) Steve Baltic (IL): Hundreds of Promo, Concert and Commercial Posters from the 1970's thru Present. atlanticposter
11) Alex Vaysband (MA): Vinyl / CD's, Music DVD's and few LP boxes: Beatles 14 LP box Japan and Beatles 13- 45 box UK. Also 45's and Cassettes Rock / Metal Heavy / Metal / Punk / Jazz and More!
12) Jim Nealous (NJ): [FRIDAY ONLY] Most of the items listed at compactdiscount at the show. Lots of Books (not listed on the website). Bonus getting more stuff in before show and it could be a lot, come check it out!
13) Jerry Tomko (PA): [SATURDAY ONLY] LP's / 45's - 1960's / 70's Rock, Psych, Prog, Punk, New Wave, Soul and Jazz. PayPal accepted.
14) Bottomfeeder Records (PA): 2 Tables loaded with Vinyl LP's/45's/Box Sets: Rock/Pop, Electronic, Blues, Jazz, R&B, etc... solid selection of originals and reissued Progressive & Psychedelic Rock albums. Highlights: The Farm (rare vinyl double LP of communal hippie psych jams), Hawkwind - Alien 4 (scarce vinyl double LP), Paladin - Charge! (original U.K. pressing), Brian Eno - Working Backwards 1983-1973 (collectable 11 LP box set). Like us on Facebook as Bottom Feeder Records
15) Michael Overn (NY): LP's in all Genres: 60's & 70's Rock, Psych, 80's, Punk, Jazz, Fusion, Soul, Electronic, etc. Including albums by: Pantera, Metallica, Velvet Underground, Eno and Lots More! There will also be some boxes of $5 LP's and maybe some $2 LP's. Visit our website: vinyl-rescue . Credit Cards Accepted.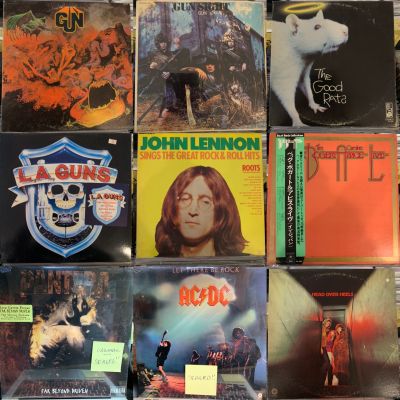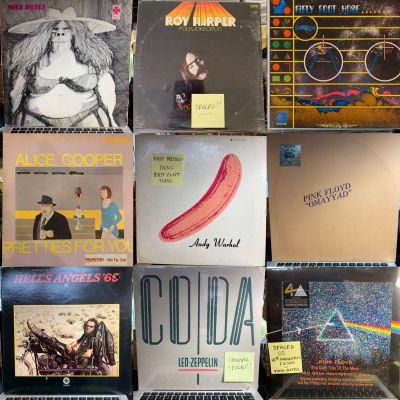 16) Neil Drucker (PA): 14 Crates of Top Quality LP's. Rock, Soul and 80's. Also 2 crates of inexpensive Jazz and 2 crates of inexpensive Country. Something for Everyone!
17) John Godlewski (NJ): Among the LP's I will be bringing will be Krautrock, Prog Rock, Moog and Electronic, Blues, Latin, African, Reggae, Hip Hop and other Eclectic genres. I will also bring Rock and some Heavy Metal. In addition, I will be bringing books, 1000's of 45's for $1 on up and a selection of more Expensive Collectible, Import and Promo CD's like I used to bring to Valley Forge back in the old glory days.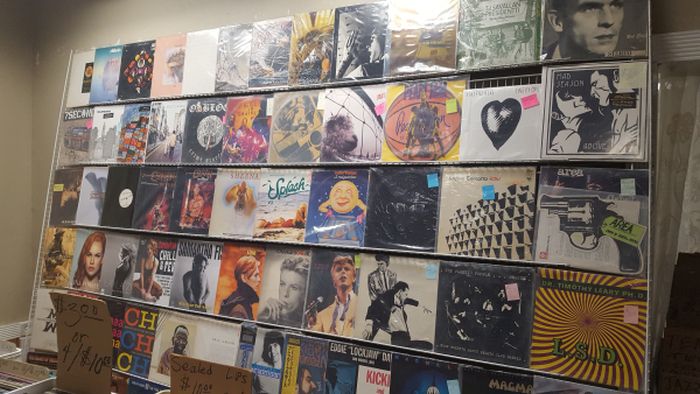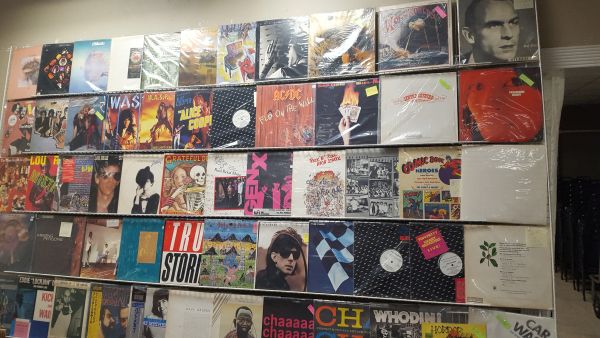 18) John Gallant (NY): Import LP's, CD's and DVD's.
19) Mary Beth Gonce (DE): Lots of Rock Concert Shirts, Rare Concert Posters and CD's.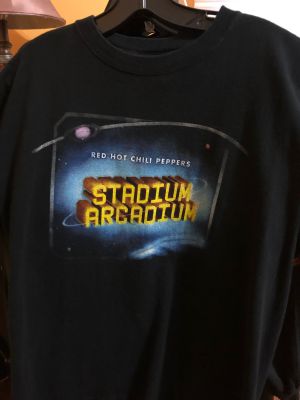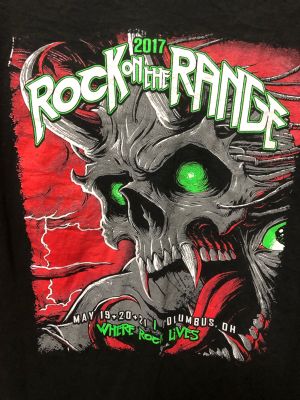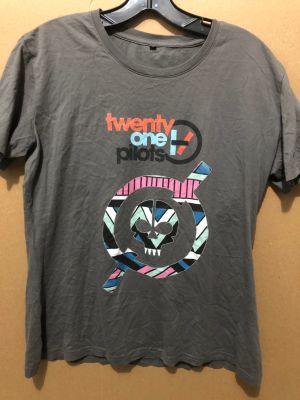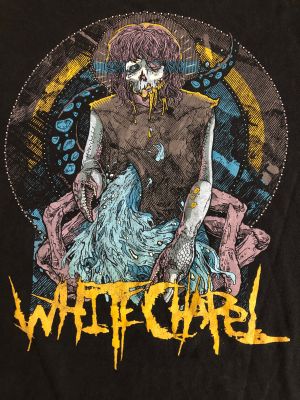 20) Rhys George (PA): Records and Dollar CD's - Every Genre will be represented...except: Satanic Classical.
===============================================================================================
21) Bill Parisho (NJ): TV Shows and Movies on DVD. Movies on Blu-Ray.
22) Very English & Rolling Stone (PA): Will be bringing the finest in Vinyl - Beatles, Rolling Stones - colored vinyl/pic discs and rarities since 1977. We also acquired a concert ticket and poster collection that we will also be bringing. Our website is veryenglish Credit Cards Accepted.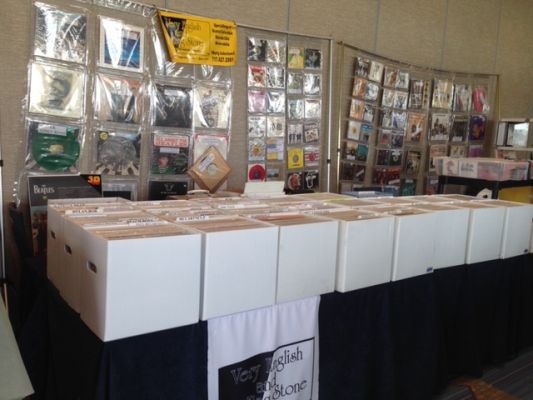 23) Gary Shafer/Heavy Metal Museum (PA): Mostly 80's Metal from all over the world. Most of my stuff is NEW. Preorder from my discogs or ebay store. Credit Cards Accepted.
24) Rick Dolan (PA): Lots of great Records: Metal, Punk, Psych, Classic Rock, Soundtracks, Jazz, Funk and Soul too...Lots of dollar records, 8-tracks and 45 cases too. Credit Cards Accepted.
25) Dan Hoover (PA): 1 Table of LP's - All Genres: Rock, Blues, Jazz, 50's - 90's, some Soundtracks and Christmas. 1 Tables of CD's: Rock, Blues and Jazz 50's - 2000's...some Box Sets.
26) Brainiac Records (NJ): 20 boxes of vinyl, including lots of NEW arrivals recently purchased from a couple collections. Genres include: Punk, Metal, Jazz, Rock and a great selection of Blues. Some standouts that didn't sell at past shows include a Sealed MoFi "Dark Side Of The Moon", Sealed "Meat Is Murder", sealed Dead Boys "Young, Loud and Snotty" and much more! Small selection of Cassettes available as well. If you are thinking of selling a collection, please stop by! Credit Cards Accepted.
27) Extremities Entertainment (PA): Over 30 Years of Vending at the show! With our Usual supply of Metal CD's and tables of NEW and USED Vinyl. Including RSD issues! Credit Cards Accepted.
28) George Cody (NY): Curated collection of Original / Early pressings of Rock, Blues, Jazz, Blues, Psych, Soul and Classical LP's. Credit Cards Accepted.
29) OneShotRecords (NY): Specializing in Hard to find Hip-Hop. Albums, Singles, Cassettes, Posters, Magazines, Stickers and Memorabilia.
30) Rock World Rocks (NJ): [FRIDAY ONLY] Tour Programs, Guitar Picks and Backstage Passes.
31) Steve Caleca (NY): BEATLES, Posters, Lots of Tour Programs and Artwork. Credit Cards Accepted.
32) Slipped Disc Records (NY): Back with a Brand NEW Collection of Punk, New Wave, 60's/ 70's Rock, Glam and Metal titles with hundreds of NEW arrivals including first presses and promos from The Saints, Richard Hell, Gun Club, Dead Boys, X Ray Spex, Radio Birdman, Budgie, Slade, The Clash, Johnny Thunders, The Adverts, White Zombie, The Vibrators, The Undertones, TSOL, Ramones, Plasmatics, Metallica, T. Rex, The Damned, Count Bishops, plus so much more! They will also have over 1,000 Sealed Reissues and New Releases! Slipped Disc will be bringing a full line of record supplies including 7"& 12" paper inner and plastic outer sleeves, 12" record jackets, record cloths, Discwasher cleaning kits, and 45 adapters. Credit Cards Accepted.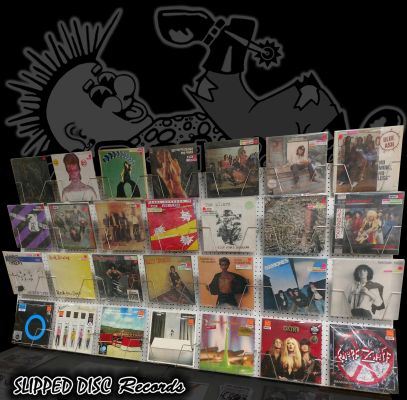 33) Ted Pannullo (NJ): Rare and Unusual DVD's and vintage Playboys from the 60's to 80's.
34) Dean Proserpio (NY): Wide range of 12" Singles including 4 crates of Cheap mixed 12", Techno, House, Disco, Rap, Punk, Metal, Soul, Soundtracks, 80's and Much more... Credit Cards Accepted.
35) Carl Robbert (NJ): [FRIDAY ONLY] LP's & 45's from the 50's thru the 80's. Lots of Metal/Punk/Classic Rock 45's Picture Sleeves and LP's.
36) John Jorge (NY): LP's: ROCK (from Classic Rock to 80's and New Wave); Soul, R&B, Disco and 12-inch Singles; Latin, Jamaican 45's, and much More !!!
37) Zane Kromish (NJ): [FRIDAY ONLY] LP's: Heavy Metal, Punk, Modern Alternative, Japan OBI and Classic Rock.
38) Dave Buckley (NJ): [FRIDAY ONLY] CD's - lots of CD's.
39) John Bastone (NY): Priced LP's and CD's in all Genres. A few boxes of $1 45's. 40-50 CD's Box Sets. Credit Cards Accepted.
40) Tony Dee (PA): LP's and CD's.
41) Nate and Paul (NY): Nate and Paul: Hundreds of $1 LP's and CD's First Time out...along with the other crap. All Genres including Classic Rock, Jazz, Vocal, Soul and more Nice Stuff.....
42) Ryan Olock: LP's & 45's: Classic Rock, 70's and 80's, Soul and Funk. Some Collectibles too!
43) Fred (NJ): $2 / 6 for $10 CD's - Rock, Jazz, Blues, World, Rap, Pop. $1 Scratch and Dent CD's. CD Box Sets, a few Cassette Box Sets. Tour programs, ticket stubs and Autographs. Lots of Music related Books: Beatles, Wings, Elvis and a bunch of assorted Rock related. Rolling Stones Clock. Some promo merch. Posters. Rare/Vintage Promo Music & TV T-Shirts and Jackets.
And over 20 more vendors...
Possible update Thursday
SPECIAL GUESTS:
Vince Martell
(Friday 1pm - 4pm)
Vanilla Fudge Lead Guitarist, Vinny Martell, is a US Navy Veteran and a Long Island Music Hall-of-Famer. He created the Vanilla Fudge's psychedelic guitar sound in their 1967 Billboard chart-topper, "You Keep Me Hangin' On." It is ranked the number four heaviest riff of all time in classic rock by Guitar Magazine...Vanilla Fudge toured with Jimi Hendrix; Cream, Janis Joplin, Jefferson Airplane, The Doors, The Stones, The Who, to name a few, all shared the stage with them. Led Zeppelin opened for them when they came to the U.S... Ray Manzarek of The Doors wrote of Vinny Martell: "A more soulful shredder may not exist in all of classic rock..." Check Vinny out on PBS: "My Music of the Sixties" and "Love-In: A Musical Celebration with Ben Vereen"... Read about Vinny in Premier Guitar Magazine, August 2010 issue: "11 Unsung Heroes of the Sixties..." Watch for upcoming VH-1 Classics: "Decades of Rock: The Doors with Vanilla Fudge."

Vinny will be signing autographs, selling his CD's and meeting fans.
(www.vincemartell.com)
Richie Ranno
(Friday)
STARZ, Stories, Richie Ranno's Hellcats, Richie Ranno's All-Stars
Richie will be with us Friday:
Meeting Fans, Signing Autographs, Selling Starz and related items...and maybe even playing.
(www.starzcentral.com)
Joe X. Dube
(Friday)
Drummer STARZ and Looking Glass
Joe will be meeting fans, signing autographs and maybe even playing.
(www.starzcentral.com)
Special Live Performance Friday Afternoon:
Richie Ranno's All-Stars - Richie Ranno, George Vriones DiAnna and Joe X. Dube
and Vince Martell of Vanilla Fudge!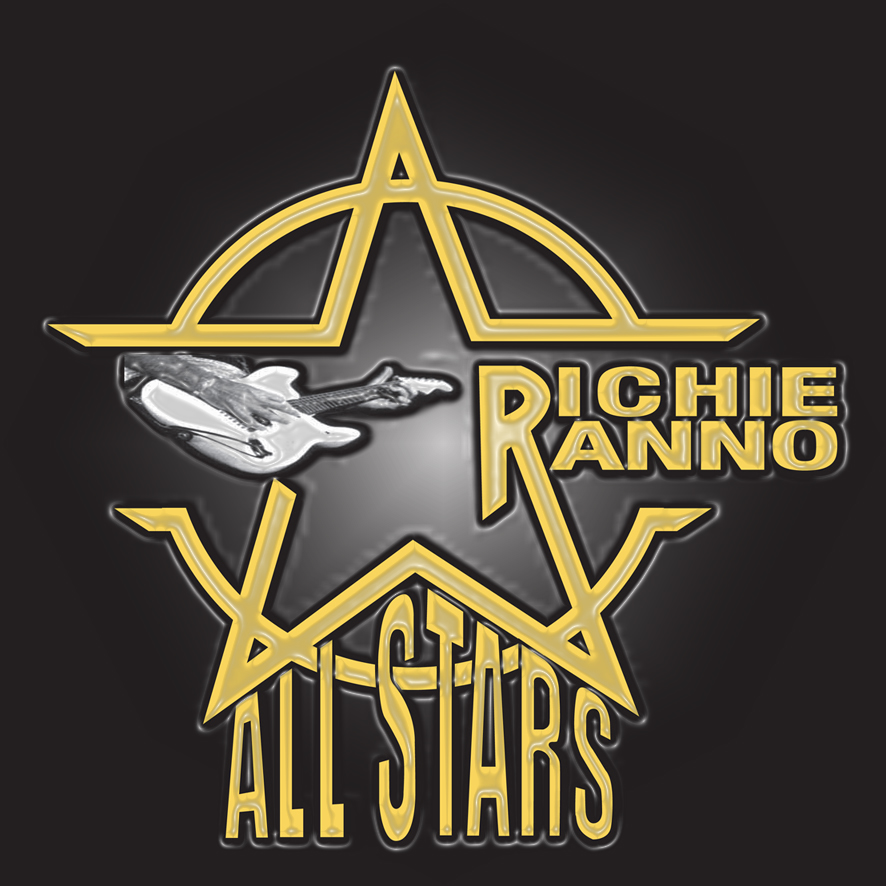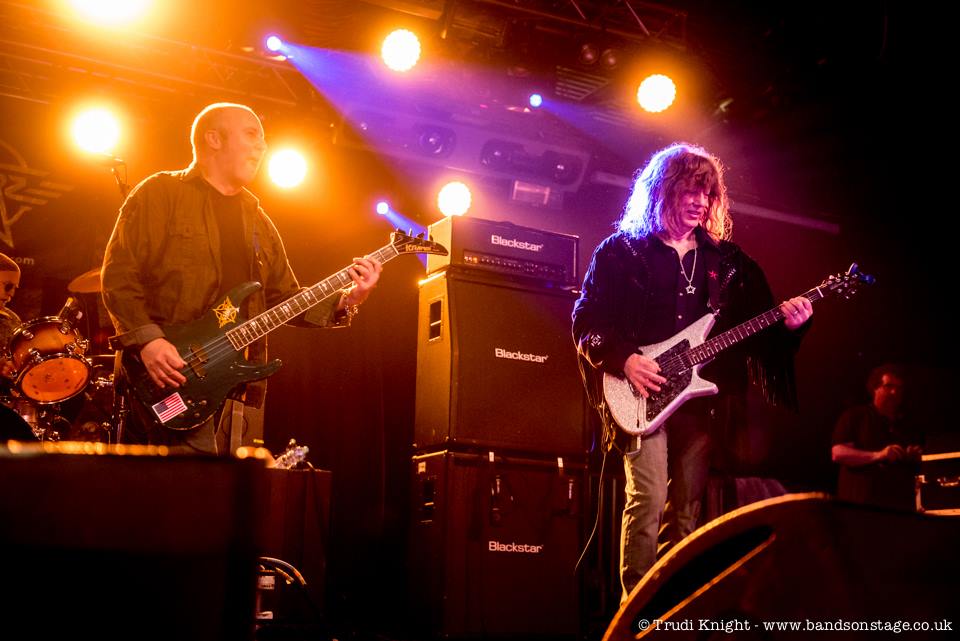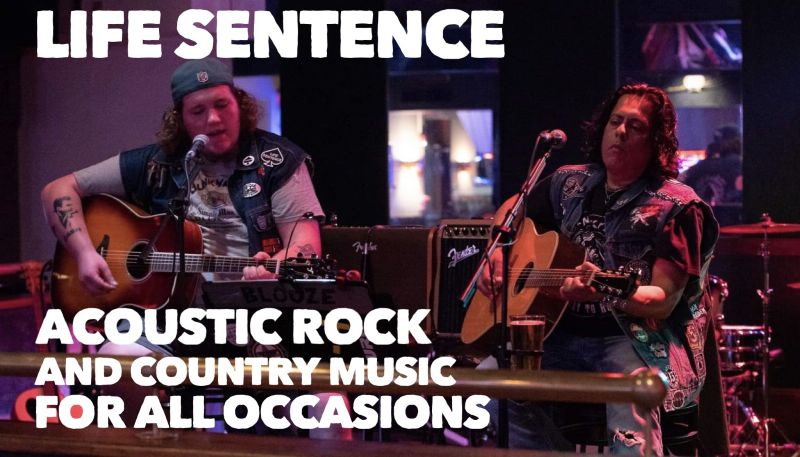 Life Sentence
(Saturday Noon - 2pm)

Hi Everybody, we're Life Sentence!
We're an acoustic duo from Bucks County, Pa. covering Classic Rock and Country music from the 60's, 70's & 80's.
We've been together for the past two years, playing small, intimate bars and occasional benefit shows. Our favorite thing to do is sit down on a barstool and play hours of familiar Classic Rock (Stones, Petty, Eagles, Dead) & Country (Cash, Willie, Waylon, Coe).
***
Regular Admission $5 (per day)
($3 with this page printed or codes written on a piece of paper)

PRE-SHOW: $15 (per day)
($10 with this page printed or codes written on a piece of paper)
Friday - 10:30am - Noon
Saturday - 8:30am - 10am
The First 50 Customers each day receive a FREE LP:
Rich Shapero & Elsiane
Rin, Tongue and Dorner
The Music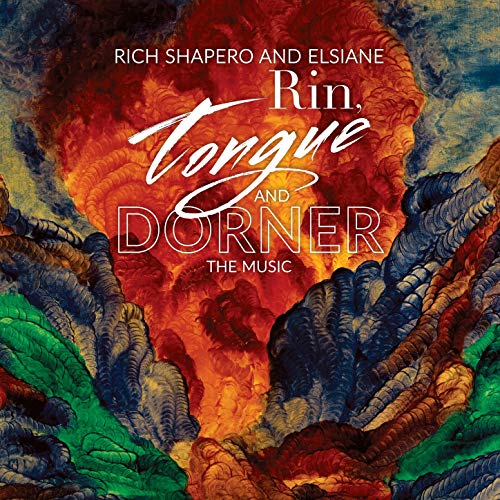 Courtesy of: toofarmedia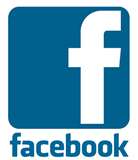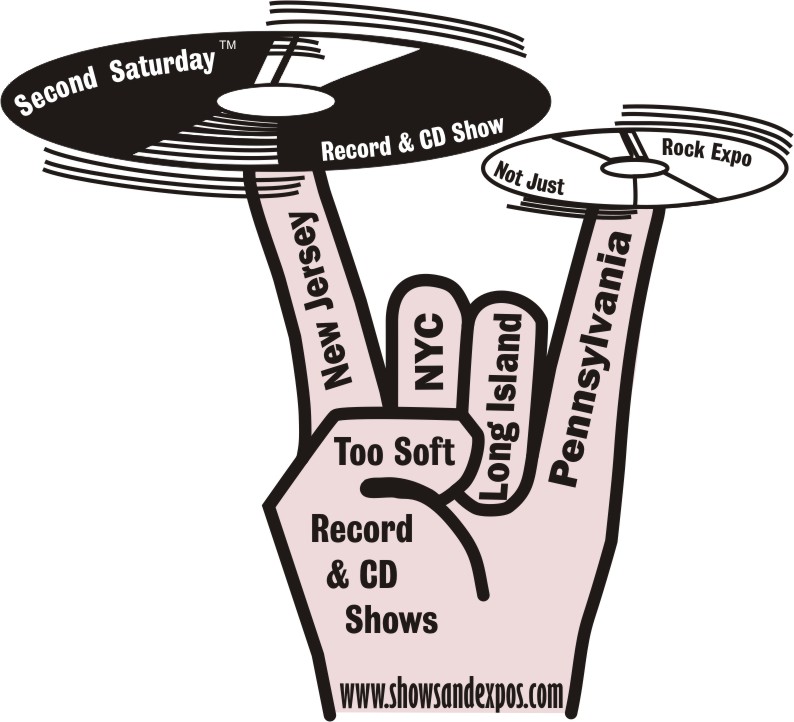 Please feel free to forward this email.
If you've received this email in error
CLICK HERE TO BE REMOVED
Too Soft, LLC
PO Box 251
Hamburg, NJ 07419-0251 USA
973-209-6067
email us
our website
You are receiving this email because you either: Signed up for this mailing list through one of our websites, signed up at one
of our records shows or purchased something from us online either through auction or our website. A friend may have also
signed you up for the mailing list.